Qualis executive management consists of skilled, honest, mature, and focused leaders.
ELIZABETH MORARD, Founder, Board Chair and Co-CEO
Elizabeth Morard is co-founder of Qualis and serves as Chief Executive Officer.  Morard provides senior executive direction, is responsible for the strategic growth and planning of the company, and serves as Chairman of the Board of Directors.  She served as both President and CEO since the company's inception through more than twenty-two years of operation.  Morard has an over twenty-five year history in the aerospace and defense industry, and has been very active over a number of years in the local and business community participating in a variety of community service projects. 256-971-1707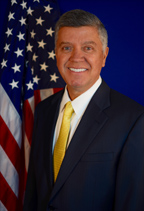 ROD DUKE, Co-CEO and President
Roderick (Rod) Duke serves as Qualis Corporation President. Duke oversees company operations and is responsible for executing corporate strategy and daily executive management of the organization including managing corporate business development, business operations and infrastructure activities.  Mr. Duke supports the company's strategic planning and organizational and company growth initiatives. Previously, he held the positions of Chief Operating Officer of MCR Federal LLC and of Analytical Services Inc., and Vice President of BAE Systems Analytical Solutions Group. Mr. Duke has served within the defense, homeland security, intelligence communities and NATO areas of the federal and international sectors for over 30 years. 256-971-1707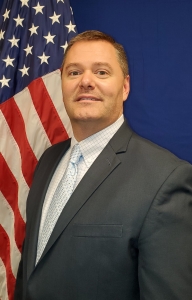 JON CABRA, Executive Vice President
Jon Cabra serves as Qualis Executive Vice President. Cabra leads the corporate strategy and business development team, the Strategic Programs Business Unit as well as managing and directing key science and technology efforts on-going at Qualis. While leading the corporate growth strategies, he collaborates with all Qualis business groups to drive critical development initiatives across the company. Cabra serves as a key member of the Qualis executive team and advisor to the CEO to help shape the company's overall strategic direction.
Prior to joining Qualis, Cabra led the Avionics Products Division at Dynetics and delivered products, services and technical solutions for the Army, Air Force, Navy, and joint DoD programs. He was responsible for the development, strategic planning, continuous process improvement goals and overall management of the organization.
CARLOS KINGSTON, Senior Vice President of Corporate Development – Technology Programs
Carlos Kingston serves as Qualis Corporation Senior Vice President of Corporate Development -Technology Programs and is responsible for the management, corporate development and planning of existing and future Qualis programs. He works closely with the CEO/President and the Sr. VP of Strategy and Growth to help innovate business opportunities of the firm's technology initiatives. Kingston's 40-year career includes Senior Program Manager leadership for the Air Force's Ground Based Strategic Deterrent (GBSD) and Patriot Advanced Capability-3 (PAC-3) programs for Boeing, Before joining industry, he held senior positions with the U.S. Army and the Missile Defense Agency and was a member of the Senior Executive Service (SES) with the MDA as Program Director of the Ground-based Midcourse Defense (GMD) Program responsible for managing National Ballistic Missile Defense capability.
PATTI BAKER, Vice President of Accounting and Finance
Ms. Patti Baker serves as Vice President of Accounting and Finance for Qualis Corporation. In this capacity Ms. Baker manages and oversees daily operations of all finance and accounting matters of the company, including General Ledger, Timekeeping, Payroll, Accounts Payable, Invoicing, and Accounts Receivable to include financial planning, reporting, management, preparation of corporate financial statements, tax filings, and contract close-outs. She serves as the corporate liaison for all governmental and outside audits, as well as with the banking and insurance institutions. Ms. Baker has been with Qualis Corporation since 2005, and currently has over 30 years governmental accounting and finance experience in the federal sector.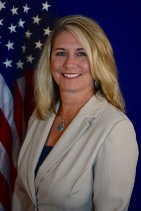 NICOLE KEEL, Vice President of Program Control
Ms. Nicole Keel serves as Vice President of Program Control for Qualis Corporation. In this capacity Ms. Keel oversees the monthly, quarterly and annual contract reporting. This includes working with Qualis COO, Vice Presidents, Directors and Program Managers and Government Customers to ensure contract compliance, financial reporting, forecasting and supporting contract closeouts and audits. Ms. Keel has been with Qualis Corporation since 2008, and currently has 21 years of governmental accounting experience.
KEANNA NICHOLS, Vice President of Human Resources
Ms. Keanna Nichols serves as Vice President of Human Resources for Qualis Corporation. She has extensive human resources experience in the collegiate, utilities, and government industries. Nichols originally joined Qualis to focus on the area of benefits and is now responsible for all full cycle aspects of the Human Resources department. Nichols has been with Qualis Corporation since 2004. She is a community volunteer who is active in the Society for Human Resource Management and currently serves as a member of the United Cerebral Palsy in Huntsville.
MARC PETERSON, Senior Vice President, Warfighter Services and Test Range Programs
Marc Peterson serves as Qualis Corporation Vice President of Strategic Programs. In this role, Peterson supports U.S. Air Force and Army strategic programs and Space Force programs by adding value to their organizations and providing strategic advisory services in test and evaluation (T&E), cyber, engineering and acquisition management. Prior to this role, he served as Qualis Senior Director of Strategic Programs and Program Manager supporting major prime contracts and subcontracts for the Air Force, Missile Defense Agency, and strategic Army programs. Peterson's resume includes a 25-year distinguished career in the Air Force culminating at the O6 level and service as Commander of the Air Force Operation Test and Evaluation Center's (AFOTEC) Detachment 4 at Peterson AFB, CO, where he supported operational T&E for 32 space, cyberspace, ballistic missile, and missile defense test programs.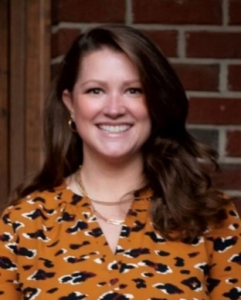 AMANDA BROWN, Vice President of Logistics
Amanda Brown serves as Qualis Corporation's Vice President of Logistics. In this role, she supports the U.S. Army Program Executive Office (PEO) – Aviation and PEO Missiles and Space programs. Ms. Brown brings over a decade of Logistics Management experience to the table, as well as almost two decades of defense industry experience and knowledge focused across Materiel Release, Integrated Product Support, Logistics, Project Management, Operations, Marketing, and Strategic Planning. Most of her career has been spent side-by-side with her DoD customers leading or supporting logistics efforts that directly impact U.S. Soldiers and allies. Ms. Brown also has a rich history in helping shape corporate culture, relationships, and ideals by serving on multiple committees, boards, and panels throughout her contractor career. Ms. Brown has a Master of Science (M.S.) in Management, with a focus in Logistics Management from Florida Institute of Technology (FIT) as well as a Bachelor's Degree from Auburn University.
TOM HANCOCK, Vice President of Warfighter Services
Tom Hancock serves as Qualis Corporation's Vice President of Warfighter Services, in this role he supports national security related missile defense and space domain projects within the Qualis portfolio primarily for the US Space Force and world-wide combatant commands. Hancock is a respected subject matter expert in defense policy, missile defense, and combatant command planning and operations having served as a joint staff officer at five different combatant commands during his 35-year Air Force career. This included tours In ICBM operations, Missile Warning, Space Control, Special Technical Operations, Special Operations, and Missile Defense. He served as the Chief of the Unified Space Vault during the combat operations of OEF and OIF. His Air Force career culminated with service as the Director of Policy, Plans and Allied Integration (J5) and Director of Training and Exercises (J7) at JFCC IMD.