Qualis provides Developmental Test and Evaluation (DT&E), Operational Test and Evaluation (OT&E), integrated DT/OT&E, and combined test facilities (CTF) services to virtually all USAF air-delivered weapon systems, as well as Joint DoD Unmanned Aircraft Systems (UAS) and Unattended Ground Systems (UGS), and Civil space systems.
Qualis test and evaluation qualifications span the full spectrum of test capabilities, test planning, execution, reporting, and analysis.
Armaments and Missiles
Electronic Warfare Systems
Space Systems
C4ISR Systems
Unattended Aerial Systems
Unattended Ground Systems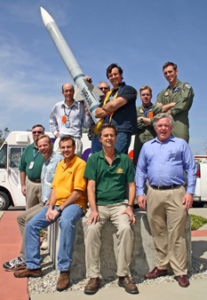 Our areas of expertise include:
Identify and assess requirements for test resources
Coordinate and schedule test infrastructure and instrumentation
Develop Test and Evaluation Master Plans (TEMP), System Threat Assessment Reports (STARS), and other test plans
Develop Measures of Effectiveness (MOE), Measures of Suitability (MOS), and other test scoring criteria.
Perform hardware-in-the-loop, static, and live fire testing
Provide field operation support and data collection
Analyze test data
Document, develop, and distribute test reports
Qualis supports a variety of ground test facilities and flight test operations.