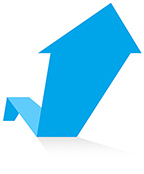 Qualis Sustaining and Preparing for Growth
I am happy to report—thanks in large part to you—Qualis Corporation continues to grow as we move into 2022!
The fact that we have added over 50 new employees to the company this year can be attributed to the great work all of you do supporting our customer every day. Also, you, our workforce, are our best recruiters! Many of you have made a few extra bucks each year by referring a friend or acquaintance, to help us grow. Thanks so much!
The Air Force remains our top customer comprising just over half of our work, with NASA, the Army and MDA following. We have multiple contracts with the Air Force and they have been a mainstay with Qualis for years. Our NASA, Army and MDA work has grown steadily as well. Most of the growth in the past year has come from Army and Joint work.   With so many new MDA and Army opportunities right here in our own back yard, we expect that trend to accelerate in 2022 and 2023.
Qualis is positioning ourselves well for this anticipated growth by upgrading our accounting systems, recruiting systems and management information systems while at the same time strengthening our already strong cybersecurity.
I want to wish all of you a safe and happy year. Stay ever vigilant.
As always, thank you again for all you do for our customers, community, country, and Qualis Corporation.
Rod Duke, President