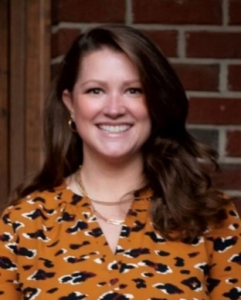 HUNTSVILLE, AL (April 10, 2023) – Qualis Corporation is pleased to announce and welcome Ms. Amanda Brown as its new Vice President of Logistics, reporting to Qualis Senior Vice President Carlos Kingston.
Brown will lead Qualis' Logistics activities in support of Army programs and support corporate strategy and business development in the logistics domain.  While leading the Logistics Business Unit, she will also collaborate with all Qualis business groups to help drive critical growth initiatives across the company. Brown will serve as a key member of the Qualis corporate management team and help shape the company's overall strategic direction primarily for the Aviation and Missile Command (AMCOM) programs, but also key Army customers located on Redstone Arsenal.
Prior to joining Qualis Brown has led several programs that included logistics services and technical solutions teams for the Army PEO Aviation and for PEO Missiles and Space programs. Some of the hardware/software modifications and upgraded solutions she has had a significant role in getting to fielding for the warfighter include Apache Attack Helicopters, HELLFIRE Family of Missiles, Advanced Precision Kill Weapon System, Aviation Mission Planning System and Centralized Aviation Flight Records.  She was responsible for the implementation, development, and overall management of those teams and is considered a Subject Matter Expert (SME) in the Army's Materiel Release process.
"Since the founding of the company three decades ago, we endeavored to cultivate a leadership team comprised of relevantly experienced, customer-focused and team-oriented professionals," said Board Chair and Co-CEO Elizabeth Morard. "I am elated that Amanda Brown has joined the Qualis leadership team and look forward to the positive and unique contributions that she will bring to our customers and colleagues."
"With nearly 20 years in the defense industry Brown brings a wealth of experience to this role, said Kingston. Her depth of knowledge in the markets we serve, within AMCOM logistics areas, will serve Qualis well as we look to continue to execute our growth strategy.  With Amanda joining us, it's the next step continuing to build on several years of strong growth at Qualis."
Brown had this to say about her new role, "Our CEO, Elizabeth Morard and the leadership group have built an outstanding team of professionals at Qualis. Qualis has an exemplary reputation on Redstone Arsenal and in the Huntsville area both for business and community service.  I am honored to step into the shoes of the retiring Vice President of Logistics and work with Mr. Carlos Kingston in helping lead such a fantastic logistics team. I can't wait to see what the future holds."
Media Contact:
Brent Wren
bwren@qualis-corp.com
(256) 971-1707 or visit www.qualis-corp.com.